http://www.abcsolar.com/styleSOLAR5new.css

Modi Embraces the Dollar to Spur India's Solar Power Boom
---
Adobe Books
---
India will soon invite bids for its first dollar-linked solar power contracts, seeking to cut costs and woo investment as Prime Minister Narendra Modi targets an unprecedented expansion in clean energy.

Modi's target is 100 gigawatts of solar power by 2022, up from about 4.1 gigawatts currently, to reduce India's reliance on dirty, coal-fired power plants that make the nation one of the world's biggest polluters. He needs to find about $94 billion to realize his goal, part of push to end blackouts.
Amazon Books
Trabuco Cabin
Adventures of Modemboy: Wall-After-Wall
Rock Totality Eclipse Party Guide
ABC Solar Incorporated - Turnkey Grid Tie Solar Electric Systems - CA License #914346, PH:1-310-373-3169, US Toll Free:1-866-40-SOLAR
solardollar.com
New Anime Art by Mayumi Takadanobaba
See Top 150 User Chosen Anime Art by Mayumi - Click Here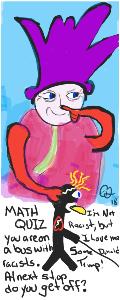 >
Youtube Videos
Canyon Country Solar Estate with solar PV and solar thermal
---
0:00 / 17:36 DJI, Mavic & Osmo install solar on Spanish Tile with ABC Solar featuring Panasonic Solar
---
Amtrak to SpaceX Launch, Wifi hack, Spectacular trip, But where is my SatPhone..
---
LG Solar 320 Panels to SolarEdge by ABC Solar Inc
---
BBSO - Big Bear Solar Observatory, California - Drone Footage by ABC Solar
---